Purchase OCI's TAO Products
There are no fees for the use of TAO itself. However OCI produces high quality electronic documentation for a nominal cost. It is designed to enable the rapid evaluation and subsequent use of TAO.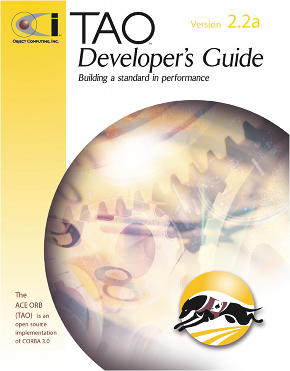 The TAO Developer's Guide book may be purchased from OCI via our secure web site. Payment may be made via PayPal or credit card.

Click here to place your order online for version 2.2a, or purchase a previous version.